The Official Site of Ryan Harmon - Singer/Songwriter/Guitarist
Please send description(s) of item(s) you are ordering, along with payment in the form of a check or money order to:
Ryan Harmon
P.O. Box 508
Lamar, AR 72846

Prices include shipping.


Ryan Harmon CD - $15


Powered by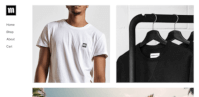 Create your own unique website with customizable templates.