The Official Site of Ryan Harmon - Singer/Songwriter/Guitarist
Combining musical influences, from the likes of Chris Stapleton and Travis Tritt, and lyrical influences, from the likes of Guy Clark and John Prine, Ryan Harmon presents a sound that's fresh, yet familiar.

Ryan's been playing and singing since age 11, and has been performing since age 12. After playing on and off with other local musicians, Ryan began performing as a solo artist, and writing his own music. His first solo performance was at the Arkansas Oklahoma State Fair in Fort Smith in 2009, one year after being a Top 20 finalist in the 5News Youth Talent Contest. Almost 10 years later, Ryan continues to perform at various clubs, fairs, and festivals throughout the region.

With a unique mix of Rock, Country, Blues, and Bluegrass, Ryan has created a style that pays tribute to his heroes, while adding his own twist, mixing it all together.

His live performances are energetic, yet intimate. No two shows are the same, with Ryan making spontaneous setlist changes and even playing other instruments occasionally.

In 2017, Ryan released his debut album, simply titled "Ryan Harmon." From the rocking, early Johnny Cash influenced "Hold On Sally," to the powerful "Ride The Wind," to the humorous, yet true, country heartbreak anthem "You Left, My Dog Died, and My Heart Did, Too," Ryan continues to prove that a solo acoustic act doesn't have to be quiet background music.



Powered by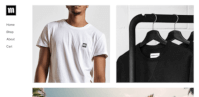 Create your own unique website with customizable templates.